The dance of democracy in India begins and the whole world awaits. Yes, times have changed and what's happening in India is a point of interest for all the countries around the world. The Indian Elections 2019 to be held from April 11 in 7 phases. Look at the entire schedule below: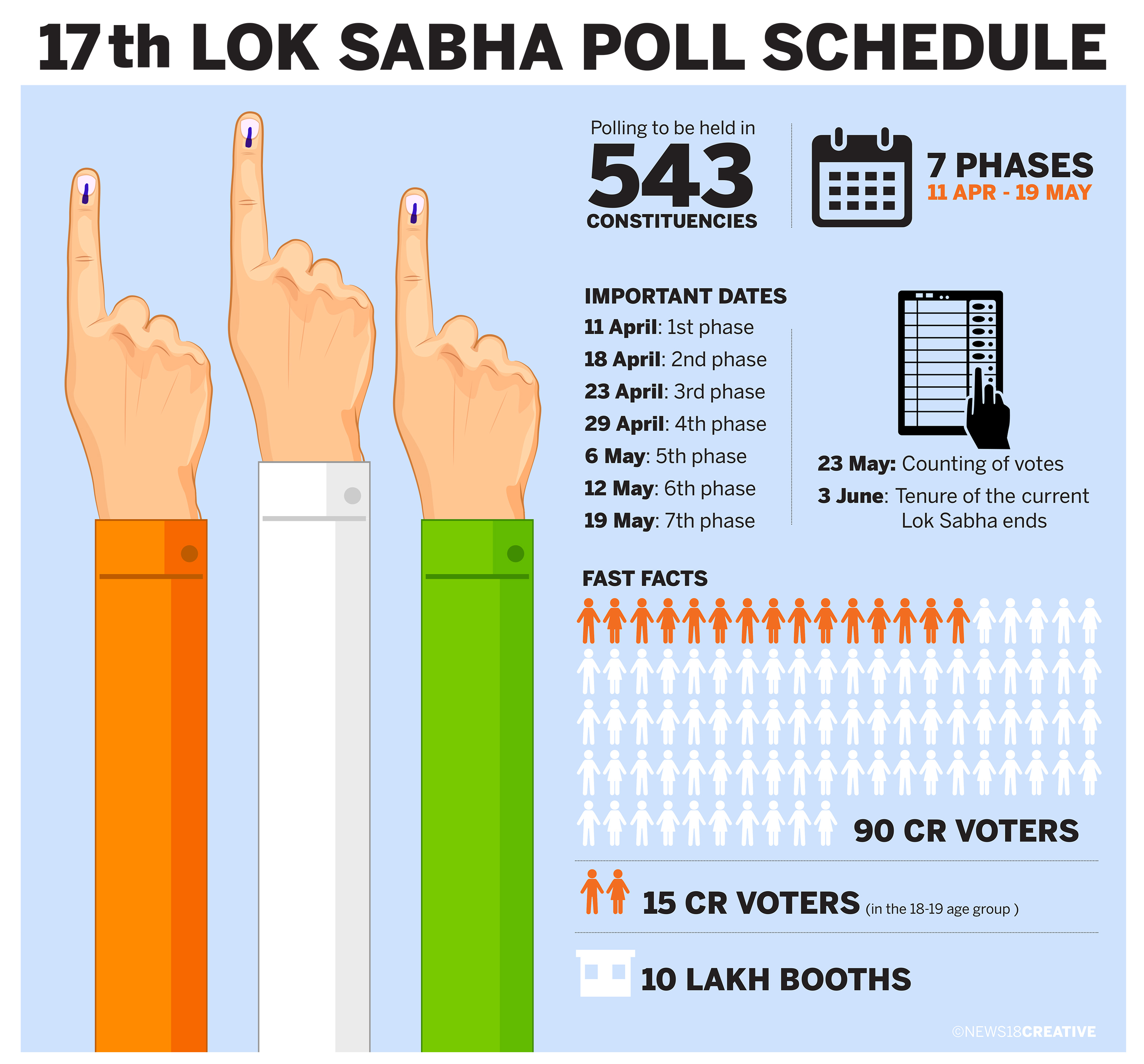 Now, what is it that makes me say that Narendra Modi has already won the elections. This article is definitely not about what the current government has achieved or what the opposition can achieve. It's not even about who is the right candidate for the position of India's Prime Minister or which political party is politically correct.
This article speaks about how marketing is influencing the elections in India and how parties other than BJP are not able to make an impact. Go ahead and find out all the different strategies used by BJP to influence elections.
#1 Sponsored Ads & Social Media Marketing
Look at the below Facebook's data consisting of 'ads related to politics & issues of national importance that have been run on Facebook or Instagram'. After analysing the data, it's clear that BJP is all over Facebook.
Top 30 Facebook & Instagram Pages That Spent The Most During 24 Feb – 2 March 2019
Most of the pages/accounts are of BJP or those who support BJP. The total spent during this time period was Rs. 42,305,393 and BJP or pages that are pro-BJP were responsible for approx 70% of the ad spent.
The below chart sums up the dominance of BJP on Facebook & Instagram.
An in-depth analysis will show you that there are some pages that should not come in the list of political issues ad. One of them is Baby Chakra which is a product/service company for babies. But they came in this category becasue of the ads like this:
#2 Modi Fans, Bots & Dominance on Twitter
All digital marketers know how the Twitter algorithm works and what it takes otherwise to make any hashtag trending. The digital marketers working in BJP IT cell have left no stones unturned.
Common techniques used by BJP to trend on twitter:
Tag BJP members & ask them to retweet
Ask BJP supporters & Modi fans to retweet
Use bots & fake profiles
On March 13, 2019, #GoBackRahul was trending worldwide. Narendra Modi is a worldwide brand but watching Rahul Gandhi trend worldwide is not common. A number of fake profiles & bots liked and retweeted any Tweet with #GoBackRahul in it. Check the below screenshot:
#3 Modi as a brand
You can't deny that Modi is a brand and also a celebrity. No one before has made an entry this grand – https://www.youtube.com/watch?v=pQEN54yR1Mw
Do you know that Modi's personal app has seen more than 5 million downloads?
There were times when kids used to line up to grab caps, flags, pens, and other goodies whenever any candidate used to come in the locality to ask for votes. But the times have changed. Political leaders like Narendra Modi, Barack Obama & Justin Trudeau have become icons. People in India are now paying money to get Modi merchandise.
NaMo Merchandise worth Rs 5.2 Cr sold so far, 15.75 lakh units sold

· T-shirts – worth Rs 2,64,73,321

· Caps – worth Rs 56,02, 865
· Keychains – worth Rs 43,06,737
· Mugs – worth Rs 36,38,818

· Notebooks – worth Rs 32,20,583
· Pens – worth Rs 37,73,843
Source: //economictimes.indiatimes.com/articleshow/67457405.cms
#4 Facebook Pages Market Decoded
The Wire in of their articles debunked how BJP is buying pages on Facebook to fulfill their political agendas. Let's go into some more details:
This pages name was changed from Rashmi Patel 1 Million Fan's to We Support Narendra Modi
There are various groups and pages on Facebook & Instagram where such pages are sold to political parties.
The game is simple. You build a page and hit the million likes mark and then later sell it to a political party or supporter.
#5 Congress Ads vs BJP/Modi Ads
It is clear that Mr. Narednra Modi is the only reason why BJP is dominating. On the other hand, Rahul Gandhi is the only reason why Congress is lacking behind. Let's have a look at different copies of both Congress & BJP:
| | | |
| --- | --- | --- |
| Parameter | Congress | BJP |
| Consistency | 2/10 | 8/10 |
| Message | 4/10 | 9/10 |
| Design | 7/10 | 5/10 |
| Ad Spent | 1/10 | 10/10 |
| CTA | 1/10 | 6/10 |
BJP's digital marketing agency is an inspiration for digital marketers. Their ad copies are up to the mark and they surely know what's working for them. Their ad consistency is something that I am really inspired with. Their ads always talk about development and give the audience a CTA.
On the contrary, Congress's digital marketing agency seems to be lacking the creative freedom. They are not even following the basic principles and looks like the team is not taking decisions of their own but are being micro-managed. They are mostly mocking Mr. Narendra Modi and never speak about development.
Lets have a look at some more amazing ads by BJP & other BJP pages:
#6 Why Congress Is Not Spending Enough
A recent interview revealed that the Congress party is facing a financial crisis. Divya Spandana who leads Congress party's social media said: "We don't have money."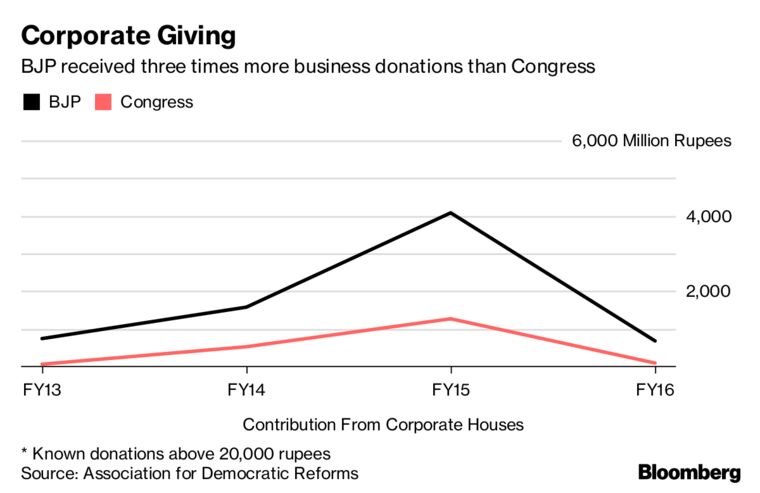 Bloomberg in 2018 did the analysis about how long Narendra Modi will last and the result is below: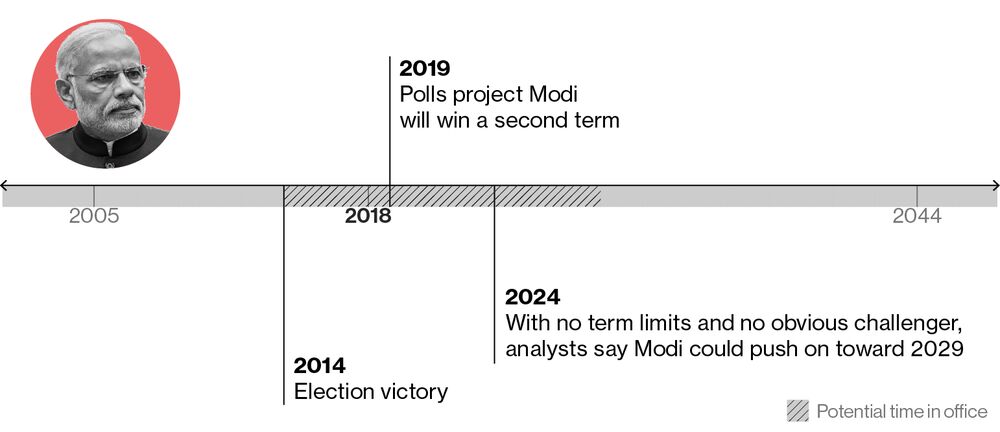 Clearly, Congress ran out of funds to support their political campaigns. Read the full report by Bloomberg here – https://www.bloombergquint.com/global-economics/empty-coffers-hinder-india-congress-party-s-plans-to-topple-modi
Whom We Should Vote
Democracy is a gift and your vote is your power. As per my opinion, we are not having presidential elections and you should vote the deserving candidate of your ward irrespective of his/her caste, religion, gender, political party etc.
Jai hind!
Voting is the only way to make change in a democracy.

Christine Todd Whitman

If voting made any difference they wouldn't let us do it.

Mark Twain